We are proud to introduce our partnership with Glowstone Lighting and are now an authorized dealer.
This product is a permanent soffit lighting system that can be used for area lighting as well as Christmas lighting, holiday lighting, game day lighting and much more. With 3 white spectrums to choose from, they can be used year-round as architectural lighting with a pot light affect.
Mounted in your soffit by one of our experienced technicians, the track is color matched and low profile, blending in with your home during the day and enhancing your night time curb appeal.
No more ladders, clips or light strings. Glowstone lighting will make your holiday seasons a breeze. With a minimum of 10-year life expectancy on the standard package, you can enjoy hassle free lighting for many years to come.
The lights are multi-colored and app controlled making the possibilities endless. Our premium line is rated for -55C and uses permanent solder connections for flawless operation. They are completely
sealed and submersible with an IP68 rating, making them also great for landscape feature lighting, pond lighting and everywhere outdoors.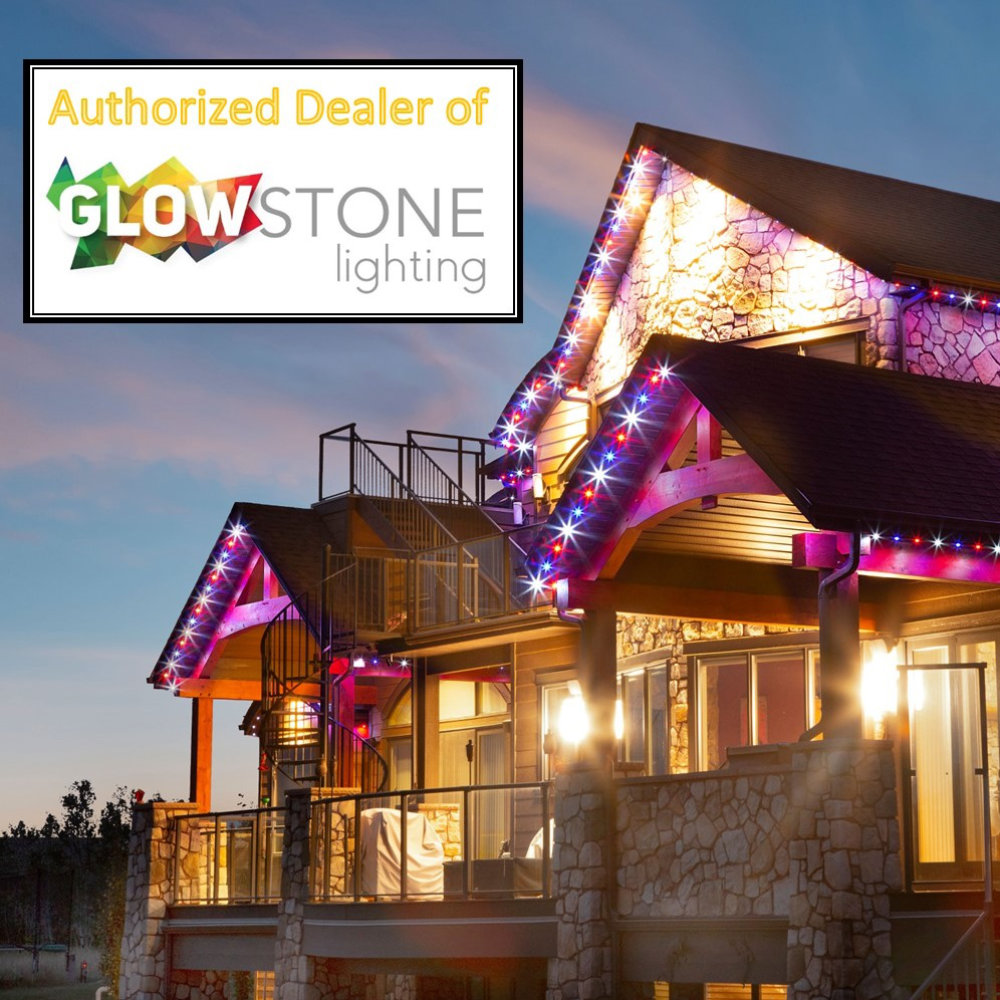 Contact Us For More Information